Welcome To My Homepage
Necessity is the initiation of 419
NIGERIA online is not all about 419 and scam mails. There are just 3.2% of NIGERIA that are involved in this fraud. Like the popular police saying "The bad eggs odour the good ones"
You can stop Youth Restiveness in NIGERIA
To stop youths restiveness in NIGERIA you being a youth, or in need of youths. One youths are not tools and therefore should not be subject or object to selfish interest.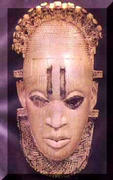 The Diadem of NIGERIA
Sometimes we are pushed to doing something we ought to have done long ago, Youths restiveness is the now crime destryoing NIGERIA. Join us.
What is Meet NIGERIA
A youth that refuse to make a bad image for NIGERIA, are showing themslevses as the original NIGERIA.
Meet NIGERIA. Our Youths, Our Today !
The future do not belong to the youths, but today and that is why youths restiveness must have few or no impact on the Youths, Childre are the leaders of tomorrow. Youths Today.